Advocacy Experts 
CFA Institute employs a team of uniquely qualified individuals to track, research and comment on issues in the areas of financial markets integrity, capital markets policy, securities regulation, financial reporting and audit, and investor protection. These experts collaborate with a global network of volunteers, councils and committees to advance our mission to promote ethical conduct, professional standards and integrity in financial markets around the world.

Kurt Schacht JD, CFA
Head of Advocacy, CFA
Kurt N. Schacht, JD, CFA, is Head of Advocacy for CFA Institute. He is responsible for all aspects of policy advocacy, regulatory affairs and legislative outreach, focused on advancing investor protection, financial market transparency and fairness. Kurt serves on a range of stakeholder advisory groups engaged on investment management policy issues and was the former chair of the SEC's Investor Advisory Committee.

Prior to joining CFA Institute Kurt served as Chairman of the Investor Advisory Committee for the U.S. Securities and Exchange Commission. He has been involved in the investment management business since 1990, serving as chief operating officer for a retail mutual complex in White Plains, NY, general Counsel and COO for a Manhattan based hedge fund, and as chief legal officer for the State of Wisconsin Investment Board (SWIB) in Madison, WI.

James Allen CFA
Head, Capital Markets Policy, Americas Capital Markets Policy
Jim Allen, CFA, is head, capital markets policy, Americas, at CFA Institute. The capital markets group develops and promotes capital markets positions, policies, and standards.
Olivier Fines CFA
Head of Advocacy and Capital Markets Policy Research, EMEA, CFA Institute, London
Olivier Fines, CFA, is head of advocacy and capital markets policy research for the Europe, Middle East, and Africa (EMEA) region at CFA Institute. With teams based in London and Brussels, he leads the effort in researching and commenting on the major trends that affect the investment management industry, changes to the profession, and policy and regulatory developments. The positions taken on these issues and the research pieces that are published are meant to promote the fundamental principles upheld by CFA Institute: investor protection, professional ethics, and market integrity. Previously, Mr. Fines spent 15 years in investment management—spanning research, portfolio management, product management, and regulatory compliance work—at firms based in Paris and London. Prior to joining CFA Institute, he was head of risk and compliance at Rothschild & Co for the private equity and private debt division.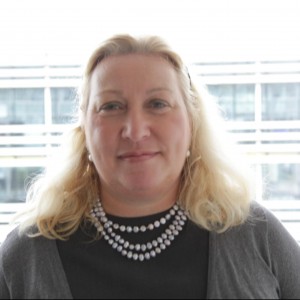 Josina Kamerling
Head, Regulatory Outreach, EMEA Capital Markets Policy
Josina Kamerling is head, regulatory outreach, for CFA Institute for the Europe, Middle East, and Africa (EMEA) region and is based in the Brussels office. She is responsible for supporting CFA Institute's EMEA policy development, advancing the impact of advocacy efforts, and promoting capital market integrity and investor protection issues.
Mary Leung CFA
Head, Advocacy, Asia Pacific Advocacy & Policy Outreach
Mary Leung, CFA, is the head, standards and advocacy, Asia Pacific, at CFA Institute. She is responsible for the development, maintenance, and promotion of capital markets policy perspectives in the APAC region. She also oversees the promotion and development of CFA Institute professional standards in the region. Mary has over 20 years of experience in the global financial industry, having worked in corporate finance, wealth management advisory, and fund management. Previously, she was with Coutts & Co, where she was director of Business Development and Management for North Asia. Prior to that she was executive director at UBS AG, where she led the Corporate Advisory Group in Hong Kong. With experience in both the buy- and sell-sides, Mary has a strong understanding of the drivers and dynamics of different investor groups, including institutional investors, corporates, family offices, asset owners, and high-net-worth individuals. Mary graduated from Peterhouse, Cambridge with a degree in Engineering. She is a CFA charterholder and speaks English, Putonghua, and Cantonese.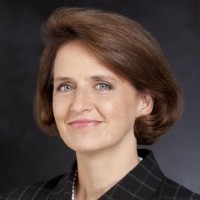 Sandra J. Peters CPA, CFA
Head, Financial Reporting Policy Group, Financial Reporting Policy
Sandra J. Peters, CFA, is head of financial reporting policy and serves as spokesperson for CFA Institute to key financial reporting standard setters including the IASB, FASB, and the US Securities and Exchange Commission. She holds the Certified Public Accountant (CPA) designation.

Ms. Peters holds a BSBA in accounting from the University of Nebraska and an MBA in finance from Indiana University. She was awarded the CFA designation in 1998. Ms. Peters leads the Financial Reporting Policy team responsible for tracking all financial reporting issues, including coordinating the efforts of the Corporate Disclosure Policy Council, a key committee of CFA Institute volunteers that reviews and comments on financial reporting policy initiatives worldwide. She serves as spokesperson for CFA Institute to key financial reporting standard setters including the IASB, FASB, and the U.S. Securities and Exchange Commission, and conducts outreach to other professional organizations and the media to discuss and promote financial reporting policies.

Ms. Peters has an extensive and well-balanced background as a user advocate, preparer, and auditor. Most recently, Ms. Peters served as vice president and corporate controller at MetLife Inc., where she managed a staff of 60 individuals and was responsible for SEC Reporting, Technical Accounting, SOX Controls, and HR Controllers.

Prior to joining MetLife, she was a partner at KPMG LLP providing audit services primarily for insurance and financial services companies with an emphasis on clients in the financial guarantee, reinsurance, and property and casualty sectors of the insurance industry. While at KPMG she spent three years in London as a member of the U.S. Capital Market Group, where she assisted several European-based multinational clients with U.S. GAAP conversion projects, the SEC registration process, and technical assistance on U.S. GAAP accounting issues and SEC disclosure matters.

Ms. Peters is a CPA licensed in New York, Texas, and Nebraska and a member of the American Institute of Certified Public Accountants (AICPA) and the New York Society of Securities Analysts (NYSSA). She is also member of the AICPA's Insurance Expert Panel.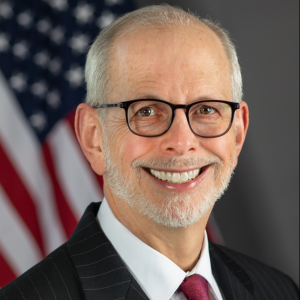 Stephen Deane
Sr. Director for Capital Markets Policy AMER, CFA
Stephen Deane joined the CFA Institute in late March 2020 after more than nine years at the U.S. Securities and Exchange Commission. As Senior Director for Legislative and Regulatory Outreach in its recently opened Washington, D.C., office, Stephen is responsible for advocating policies to protect investors and ensure market integrity.

At the SEC, Stephen was the first employee to join the Office of the Investor Advocate when it was established in 2014. He helped build out the office and advised the SEC Investor Advocate on a range of policy issues, including accounting and auditing and protecting seniors. He served as the SEC staff liaison to its Investor Advisory Committee, and he received an Exceptional Service Award in 2019.

Stephen received a Bachelor's in Liberal Arts (Great Books Program) from St. John's College and a Master's in Russian Studies from Harvard University. He holds the Chartered Financial Analyst (CFA) designation and speaks fluent Russian.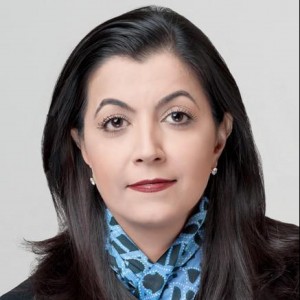 Mohini Singh ACA
Director, Financial Reporting Standards, Financial Reporting Policy
Mohini Singh is director, financial reporting policy at CFA Institute. She represents membership interests regarding financial reporting and disclosure proposals issued by the FASB, the IASB, and others. Singh holds the Associate Chartered Accountant (ACA) designation.

Karina Karakulova
Sr. Manager for Capital Markets Policy AMER
Karina Karakulova, Senior Manager for Capital Markets Policy, leverages her prior experience in government affairs, public policy and investment management (Series 7, 66) to help formulate policy positions, engagement, and research that advance market integrity, investor protection and industry professionalism. Karina holds a master's degree in financial mathematics from the Johns Hopkins Whiting School of Engineering and bachelor's degrees in economics and mathematics from St. Mary's College of Maryland. She is the author of the weekly DC Policy Corner newsletter.
Piotr Zembrowski CFA
Manager, Advocacy Research and Content, APAC Advocacy & Policy Outreach
Piotr Zembrowski, CFA, is manager, advocacy research and content, Asia Pacific Advocacy & Policy Outreach, at CFA Institute. He conducts research into financial regulation, to support the advocacy team's development and promotion of capital markets policy perspectives in Asia Pacific. He is also responsible for content management and editorial aspects of Asia-Pacific Research Exchange (ARX), an online research-publishing platform. Piotr has four years of experience as a financial journalist in Hong Kong, covering asset management, fintech and ESG, among other topics. Previously, he worked at TD Bank in Canada, where he was responsible for development of online and mobile banking and investing platforms. Piotr has a Master of Science degree in astronomy from University of Toronto and a Master of Journalism degree from the University of Hong Kong. He earned his CFA charter in 2006.

Roberto Silvestri
EU Policy Specialist
Roberto Silvestri is EU policy specialist for CFA Institute, and is based in the Brussels office. He supports CFA Institute capital markets policy activities and developments for the Europe, Middle East, and Africa (EMEA) region. Prior to joining CFA Institute, Roberto was a Robert Schuman trainee at the European Parliament in Brussels where he worked in the ECON Team of the Policy Department for Economic, Scientific and Quality of Life Policies. Previously, he had an internship at Assonime (Association of Italian joint stock companies) in Brussels.

Roberto holds a postgraduate master's degree in European economic governance from the School of European Political Economy at LUISS Guido Carli in Rome, and a master's degree in social and economic sciences from University of Rome Tor Vergata.